New fully welded oil separators FP-OS from the Russian plant Frigopoint | News
New fully welded oil separators FP-OS from the Russian plant Frigopoint
18.09.2017.
Russian plant components of the refrigeration Frigopoint began serial production of the new fully welded oil separators FP-OS type (2,0 , 3,5 , 5,0 and 7,0 litres). When the manufacturer applies the technology of welding copper-steel Cu-St FP Weld™ .
The main difference of the new type oil separators FP-OS from the competition – is the complete absence of solder, which is used in similar products. All connections of the oil separator is made by the automatic welding machine (
https://www.youtube.com/watch?v=RFkkxfjRYe4
). The connection made by technology Cu-St FP Weld™ not afraid of overheating during installation, and has exceptional resistance to vibration loads.
During installation it is possible to cool the inlet of the oil separator, because the technology of welding Cu-St FP Weld forms a high strength compound with a melting point of over 1400 ° C.
Oil separator FP-OS comes with a passport , Packed in individual box and fully complies with all regulations of TR CU 032/2013 and the EU PED 97/23.
The technological difference from older models is the use of the bottoms of the modified form , so that the separator became easier and therefore more convenient for logistics and installation and has reduced the amount of oil required for initial filling. The new model will go on sale in September 2017.
Changes have been made to the following models:
FP-OS-2,0-012
FP-OS-2,0-058
FP-OS-3,5-078
FP-OS-3,5-118
FP-OS-5,0-118
FP-OS-5,0-138
FP-OS-7,0-138
FP-OS-7,0-158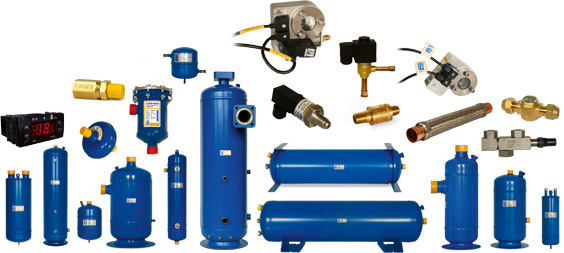 ---