New components catalog 45 bar (R410a) | News
New components catalog 45 bar (R410a)
20.11.2017.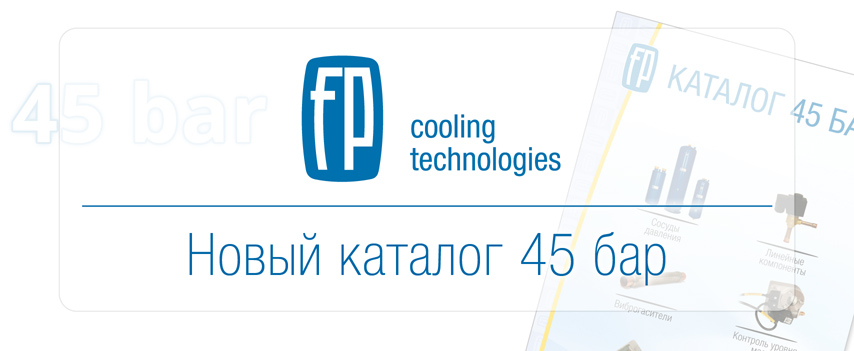 Russian plant components of the refrigeration Frigopoint released a new component catalog refrigeration equipment with a working pressure of 45 bar for the refrigerant R410a.
This page presents serial, the nomenclature of the plant, drawings, and tables of the selection of components. The catalog can be downloaded in the appropriate section of the website
http://www.frigopoint.com/ru/catalog
or the link
http://frigopoint.com/files/download/916d91080ad14ed
A list of components for R410a (PS 45 bar) given below:
- Vertical air receivers, refrigerant FP-LR-1,0 (R410a) ... FP-LR-250,0 (R410a) ;
Horizontal refrigerant receiver FP-LRH-12,0 (R410a) ... FP-LRH-250 (R410a) ;
- Oil separators FP-OS-2,0(R410a) ... FP-OS-25,0 (R410a) ;
Oil receivers FP-OR-FP 5,0 ... -OR-25,0 (R410a);
- Liquid separators FP-AS-2,0 ... FP-AS-25,0 (R410a) ;
- Vibration dampers FP-VA-038 ... FP-VA-138 ;
- Oil level regulators FP-ERL3 ;
- Electronic expansion valve FP-ERV ;
Production time and cost of the components check with the distributors.
---