FP-ERV - ERV (pulse type) from the Russian manufacturer FP cooling technologies | News
FP-ERV - ERV (pulse type) from the Russian manufacturer FP cooling technologies
24.07.2017.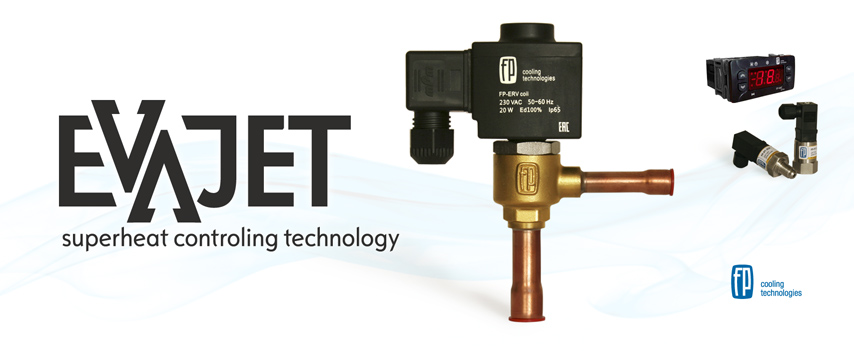 The Russian refrigeration equipment factory Frigopoint started serial production of FP-ERV electronic expansion valves with a nominal output of 0.36 to 16.3 kW (R22).
ERV is one of the elements of Evajet - technology for controlling overheating.
The technical characteristics of the valve are presented in the table
The rated capacity of the valve is shown in the table below, and it is also possible to calculate the performance using the online selection of the components of the Vessel-online refrigeration equipment (
http://frigopoint.com/en/vessel/online
)
Nominal capacity for the following conditions:
Condensation temperature = 32 ° C
Liquid temperature before ESD = 28 ° C
Evaporation temperature = 5 ° C
ERV in stock. For purchase, please contact the official distributors of the plant
link>>>
The valve is supplied with a valve, a nozzle, a valve coil, user's manual in Russian and English. The package is presented below in the photo.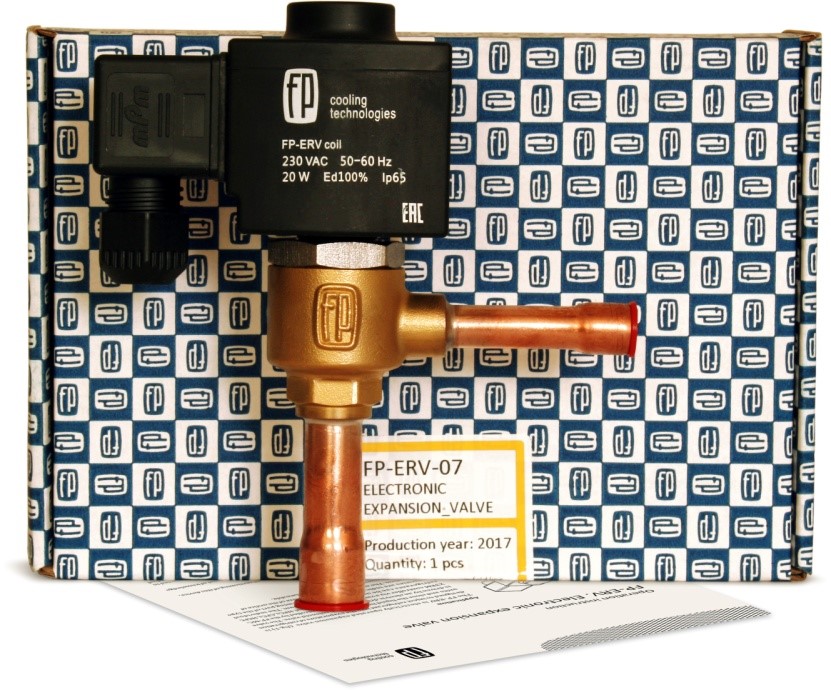 ---