Seminar in St.Petersburg 16/04/2015
9.04.2015
Frigopoint company will participate in the technical seminar under the auspices of the company Farmina 04/16/2015 in St. Petersburg.
---
seminars Crimea republic 06/04/2015
3.04.2015
Company Frigopoint together with Intall-Trade 06-07 April seminars in the Republic of Crimea.
---
New cyclone oilseparators FP-OS-80,0 and FP-OS-200,0
1.04.2015
The company "Frigopoint" began serial production of cyclone oil separators FP-OS-80-318 and FP-OS-200-418 for systems with screw compressors.
---
Report on participation in the "climate World 2015"
10.03.2015
Отчет об участии в "Мир климата 2015"
---
World of Climate 2015
25.02.2015
Frigopoint invited to visit our stand at the exhibition Climate World 2015 to be held from March 3 to 6 in the IEC "Crocus Expo"
---
Safety valve FP-SV
11.02.2015
Safety valve FP-SV manufactured and tested in accordance with national GOST standards.
---
Moisture indicator FP-SG (new design)
9.02.2015
Frigopoint start producing new moisture indicator FP-SG with cast case.
---
Hot stamped workshop have been launched
4.02.2015
Frigopoint launch workshop of hot stamping for producing ball valves FP-BV
---
---
Seminar Ekaterinburg 03/01/2015
22.01.2015
Frigopoint will take part in seminar in Ekaterinburg 30/01/2015
---
---
Happy New Year and Marry Christmass
16.12.2014
Company Frigopoint congratulates its partners a Happy New Year and Merry Christmas and wish you success in the coming year.
---
Applications for oil separators FP-OS-12-218 and FP-OS-12-258
14.07.2014
From July 14, 2014 we accept applications for oil separators FP-OS-12-218 and FP-OS-12-258
---
---
---
Updated pressure sensors
13.05.2014
The section of the catalog and automation components added information on pressure sensors.
---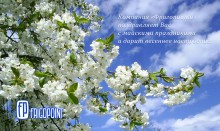 Congratulations on the upcoming May holidays!
29.04.2014
Please accept our sincere congratulations and best wishes in these bright spring days!
---
New price on the valve Rotalock
22.04.2014
On May 1, 2014 the retail price for the type of valves Rotalock TM FRIGOPOINT - REDUCED!
---
Added documentation for the electronic oil level regulators
11.02.2014
Added documentation for the electronic oil level regulators
---
Updated section of those. documentation dampers
6.02.2014
Updated section of those. documentation dampers
---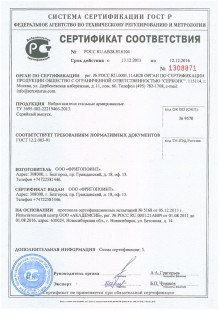 The certificate of conformity for dampers
2.02.2014
All dampers TM FRIGOPOINT®, a certificate of conformity with regulatory requirements GOST 12.2.003-91 numbered: РОСС RU.АВ28.Н16104 from 13.12.2013.
---
Chillventa Rossija 2014
29.01.2014
Dear customers, we invite you to visit our distributors stands at the exhibition «Chillventa Russia 2014", which will be held from 4 to 6 February 2014 in IEC "Crocus Expo", pavilion 2.
---
Available electronic version of the catalog "pressure vessels in 2014."
27.01.2014
The catalog provides current technical information on the range of vessels produced by the FRIGOPOINT ®:
---
Tests of vessels FRIGOPOINT
21.01.2014
In order to ascertain the strength characteristics of neovascularization welding and inspection technologies have been tested for discontinuity zhidkootdeliteli FP-AS-1,4-22 FP-AS-3-19,0. Both vessels were manufactured by the company adopted the technology and have been tested for strength and tightness. Water supply and sealing vessels in the pipes were soldered fitting.
---